You should hear every word, catch every joke, and be engaged in every conversation. Further to this, the strength of our bonds with family and friends is the most significant contributor to perceived happiness in later life1. Incredibly, it is also the most significant predictor of how long we'll live2.
Improving an individual's ability to listen to and connect with others will lift happiness and leads to a fuller life, as result. These findings from research studies are reflected in what we see every day at Expert Hearing Care.  Right across Perth, clients who have adopted hearing aids report feeling feel younger, happier, and more connected to their community. Science also suggests that they're more likely to avoid related impacts of hearing loss, such social isolation and early-onset dementia3.
Arrange your own free, at-home trial of Oticon More
No costs. No obligations. Nothing to lose.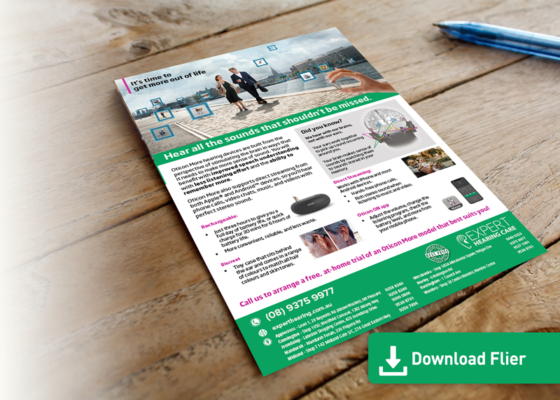 Oticon More hearing deliver greater speech understanding and more of the sounds that you need to hear.
They're also super discreet and come in models to suit unique needs, lifestyles and budgets. So, we want you to experience them for yourself!
Book your own free at-home trial of the Oticon More hearing aids. As a little incentive, you'll even get a $25 Coles Gift Cardjust for giving them a try! If you choose to keep them, our Price Match Guarantee will ensures that you'll get the best price.
More information
Book your free trial of Oticon More today!
To book your own free at-home trial of the Oticon More hearing aids, or find out more…
Call Amit on 0423 254 042 for more information, or book an appointment using the form below before September 30, 2021.
At your appointment be fitted with the hearing aid of your choice.
You will be able to try them out and we'll happily fine tune them to your individual needs and preferences after a few weeks.