Partners & Links
Expert Hearing Care would like to acknowledge the following organisations, who are partners, suppliers and important service providers for our clients.Click on logos to be taken to their website.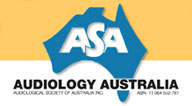 Audiologists in Australia are represented professionally by the Audiological Society of Australia Inc (ASA). ASA members have agreed to practice audiology in accordance with the ASA Code of Ethics and Professional Standards of Practice.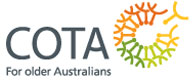 Cota work towards a just, inclusive and equitable society for all older Western Australians. As the voice of seniors in Western Australia and a member of COTA Australia, our national organisation, COTA (WA) provides advice and assistance to government through regular meetings, submission and letter writing and media work.

National Seniors Australia is a non-profit organisation that gives voice to issues that affect older Australians. We also assist the over 50s community by providing economic and social benefits and making donations to charitable institutions. Visit www.nationalseniors.com.au

If you are Deaf or hard of hearing you can access a wide range of services provided their skilled and trained Community Services staff, including:
Advocacy & information services
Community Education services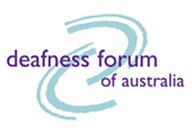 Deafness Forum provides quality advice to government on behalf of the entire sector. This advice, offered consistently over the last 19 years has informed government policy and we think, played an important role in building a fairer and more inclusive nation.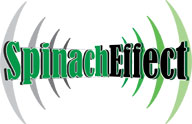 Spinach Effect is a company with extensive experience communicating with seniors, including in relation to hearing care issues. Their expertise has been helpful in the development of our informative website.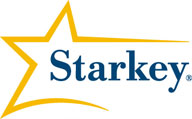 Starkey is a USA based hearing aid manufacturer. As a world leader in hearing innovation, Starkey has helped millions of patients experience more with never-before-seen hearing aid technologies.

ReSound provides excellent sound by offering innovative hearing solutions that combine original thinking and design with solid technology – all based on deep audiological insight and understanding of users. Visit their website at www.gnresound.com.au.

At Unitron, hearing matters. This company believe that everyone should be able to enjoy the sounds of life. That's why we direct all our efforts to pioneering innovation. It's why we focus on helping people hear and understand others—from a child's question to a friend's hello—under the most challenging conditions.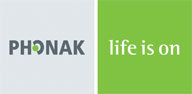 Phonak is the key brand of the world largest hearing care company in the world. They have been an innovative force in hearing acoustics. With our creative solutions, they strive to overcome technological limitations – so that all people are able to hear, understand and fully enjoy life's rich landscapes of sound.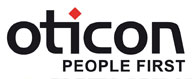 Oticon is one of the largest and most successful hearing aid manufacturers and boast a great product range including the invisible Intiga i.

Sonic are energetic in applying technologies and features that help enhance sound quality and promote better speech understanding, and are dedicated to delivering positive experiences and reliable hearing aids for people who wear their instruments.

Siemens is a leading manufacturer of hearing instruments with over 130 years of experience in the field of hearing care. Siemens is dedicated to providing technologically advanced products for all types and degrees of hearing loss, while fulfilling the personal design, function and cosmetic preferences of each individual.

Widex combine years of understanding with a natural curiosity in finding solutions to individual hearing loss. Our uncompromising approach to innovation has led to such advances as the world's first fully digital in-the-ear hearing aid, as well as our own revolutionary wireless technology.