Read about wide range of hearing tests in Perth. Get free hearing test and take professional advice on hearing loss.
There is a wide range of hearing tests done in Perth and it is a good idea to make use of these opportunities so that you can ensure that your hearing does not get so bad that there is nothing you can do about it. An otoscopy inspection is one where the ear canal is checked for signs of infection of any kind, build-up of cerumen and if there are any perforations to the tympanic membrane. By doing this test it will be possible to find out if any future damage could occur to the middle ear. To test children successfully, there a many techniques used that will give an accurate result. The techniques are more children friendly.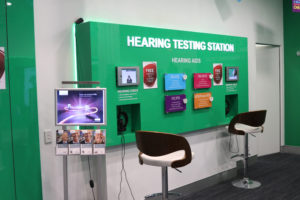 Tests Necessary To Determine Treatment
Another hearing test that is done in Perth is called pure tone audiometry or air conduction tone test. The person is asked to wear a headphone and every time a beep is heard it should indicated. The tones are played in different volumes and this will help to ascertain the hearing threshold of the patient. Speech tests are very important and quite accurate especially when conducted in a noisy environment. This is because anyone who suffers from hearing loss finds it most difficult to follow a conversation especially when there is a lot of noise in the background. A thorough speech test will help to gauge if there has been any improvement in those cases where treatment has been started or if any intervention whether medical or a hearing aid will be effective.
Tests Have To Be Thorough
A bone conduction tone test is another hearing test that experts in Perth perform and in this test a small vibrator is kept on the skin and signals are transmitted to the cochlea. Then the specialist will compare the results of both the air tone test as well as the bone conduction test. This will help to find the point where the hearing loss is starting from. Once the tests are done and the problem found a hearing device will be fitted. After that again the audiologist will have to conduct tests to see if the patient is benefiting from the device. Adjustments can be made to the device if necessary or a new one given if the patient is not comfortable.
Save
Save
Save
Save
Save
Save